U13 - U13-4Y BE505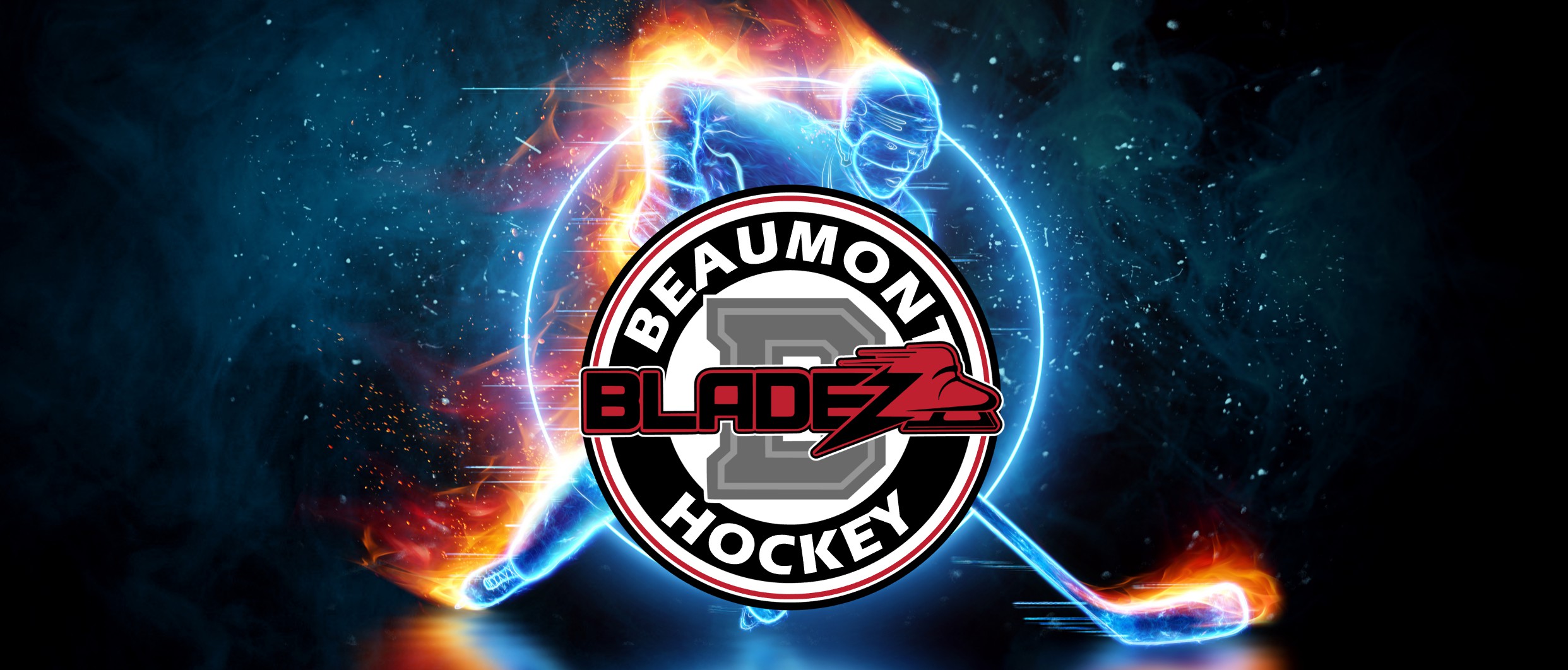 Bladez Bring home Bronze!
---
The Bladez battled hard in their Bronze medal match up against the RMAA Renegades.
After being down 1-0 the Bladez battled back with a goal from Ryder Dupuis to tie it up! Then another goal from Ryker Robb to take the lead. Ending the second period up 2-1.
In the third the Renegades scored once to tie it up 2-2 ending the third period even.
5 minute 5 on 5 overtime period was scoreless.
Enter the 5 shooter shootout!
Beaumont goes first, Matthew Garraway gets denied by the Renegades goalie.
Mark Hart shuts the door for the Renegades first shot.
Daxton Breitkreutz is the second shooter for Beaumont, and with a slick move puts Beaumont up by 1!
Mark Hart again shuts down the Renegades and keeps Beaumont leading with 1 goal to none in the shootout.
Ryker Robb is the third shooter for Beaumont and is unsuccessful. Leaving the door open for the Renegades to come back.
Mark Hart shuts that door firmly shut and denies the Renegades chance to tie it up.
Parker MacLeod is the 4th shooter for Beaumont, and has the chance to end it all here and now... he took his shot, and the Renegades goalie let it TRICKLE IN!
BEAUMONT WINS BRONZE IN SHOOTOUT!
Way to go boys!